Separating Industry-Leading Capabilities from Marketing Hype
Businesses are expecting easier, faster and simpler interactions with their financial institutions, including the credit process. From increased decision speed, lower turnaround times and less effort and business disruption, clients' expectations for credit approval do not align with current bank processes.
Digitization of credit processes is a critical area of near term transformation. Those that get it right will see significant customer value from higher speed and efficiency, major reduction in RM touch time, better execution quality and regulatory compliance, and lower risk from better credit decisions.
Our Digitization of Credit Benchmarking program helps banks to prioritize investment spend by allowing management teams to:
Discover where they are on their digitization journey
See capability gaps today, one year out, two years out and beyond
Gain insight into which capabilities peers are developing internally vs. externally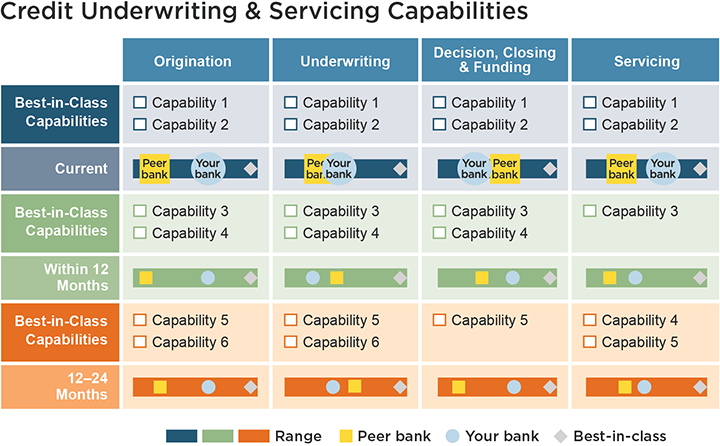 Topics include:

Efficient underwriting with process digitization and automation
Automated end-to-end data handover
Pricing & structuring tools
Digital document vaults
Rapid decisioning




Digitized collateral checking
Virtual closing and digital document generation
Process transparency
Automated monitoring and servicing
And much more
Participation is easy and anonymous.
To learn more, fill out the form to receive a sample deck or ContactUs