Separating Industry-Leading Capabilities from Marketing Hype
New economy companies (Amazon, Uber, Venmo, etc.) are contributing to rapidly increasing client expectations. People's comfort with data, analytics, and AI in their personal lives is increasingly notable.
With more companies relying on banks to be strategic advisors and expecting processes to be streamlined and cycle times to be shortened, this is an opportunity for banks to win business by differentiating their sales force with tools that enable product, solutions and insights-based selling.
Our Digitization of Sales Enablement Tools Benchmarking program helps banks to prioritize investment spend by allowing management teams to:
Discover where they are on their digitization journey
See capability gaps today, one year out, two years out and beyond
Gain insight into which capabilities peers are developing internally vs. externally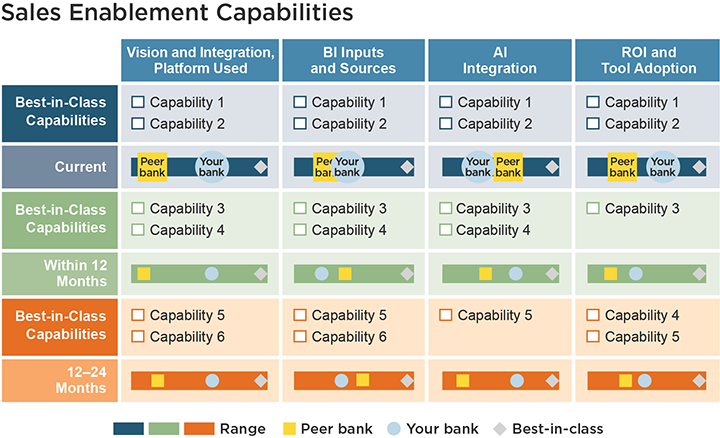 Topics include:

Product, solutions, and insights-based selling
BI inputs and where sourced
AI integration and insights delivered
ROI and tool adoption




Company-level wallet sizing
Predictive analytics to inform pre-call planning
And much more
Participation is easy and anonymous.
To learn more, fill out the form to receive a sample deck or ContactUs