You can't manage what you don't measure, and what you measure matters too.
Our benchmarks and KPIs, based on data from your customers, prospects and peers, measure performance on the key drivers of revenue growth, wallet share and retention. Coverage includes metrics across sales, product, service, operations, brand, and technology that you can't get from internal reporting alone. And, of course, the metrics can be customized to how you manage your business.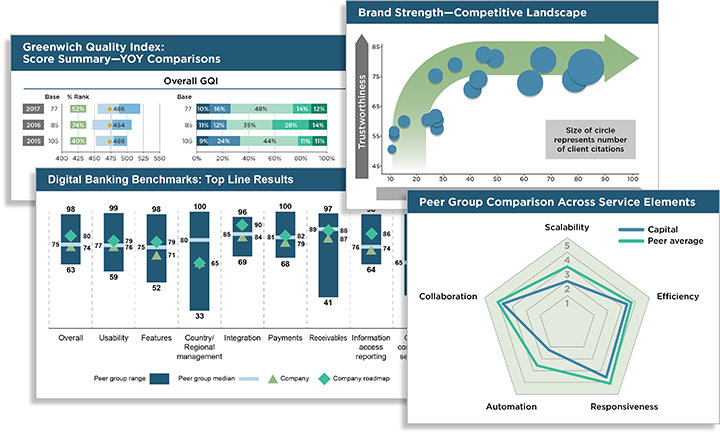 We provide robust, trended and actionable benchmark data for all institutional products in banking, capital markets and asset management. Our benchmarks and KPIs are used by executive management, strategy and front-office professionals to:
Measure and manage performance on key sales, product, service, pricing, and technology KPIs
Assess quality, performance and ROI of front-line staff
Identify and quantify product cross-sell opportunities
Identify strengths and weaknesses of your franchise relative to key competitors
Understand performance gaps relative to key competitors
Determine how and where competitive differentiation can occur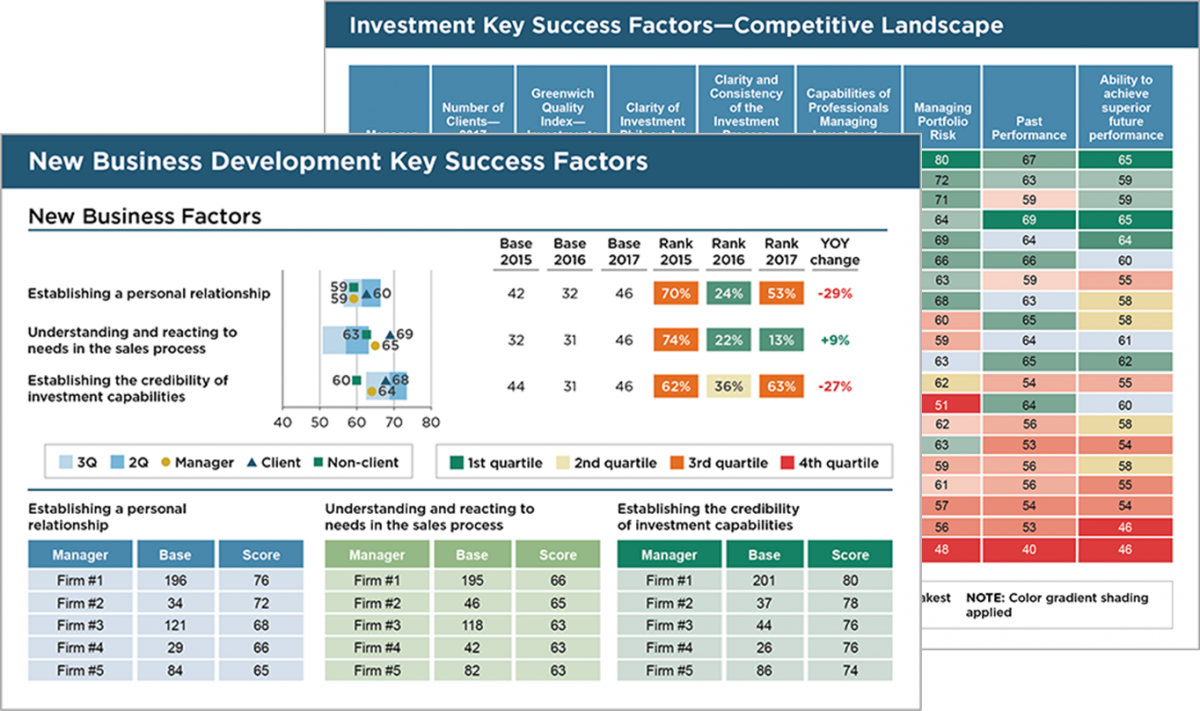 Greenwich Benchmarks are objective, unfiltered and come directly from your customers and prospects. Access benchmark data via an easy-to-use GUI tool or in Excel and PowerPoint formats. All benchmark data can be filtered by target market, peer group, industry, geography, product, or any desired segment.