Some quick thoughts on market structure as we head into today's sell off: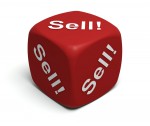 1) Volumes sure to be 12-15 billion if not higher. Can our venues truly handle this volatility/flow?
2) For years, we have been told about venue stress testing. Let's see if exchanges and brokers can meet the challenge.
3) Which exchange will be the first to declare self-help ? What dark pools will run into pricing issues and turn off for the day?
4) What role with HFT and market makers play in such unpredictable markets? Who will be there to catch the falling knife? Their participation during such volatility may foreshadow their future.
5) Most importantly, look for issues that arise in today and in the next few weeks to be the market structure talking points for the next round of regulation.