Separating Industry-Leading Capabilities from Marketing Hype
In an era where everything is increasingly one simple click away, businesses and individuals alike expect to be able to fulfill more of their financial service needs online. Digital channels have to be able to do more, be more secure and easier to use than ever before.
In an ever-evolving multichannel environment, banks are rethinking the way they interact and engage with clients. Portal design, features, security and support are all key areas where banks need to stay innovative, especially when compared to market participants like fintechs. Those that make the right investments will meet evolving preferences and receive higher ease of doing business and overall satisfaction scores.
Our Digital Channels Benchmarking program helps banks to prioritize investment spend by allowing management teams to:
Discover where they are on their digitization journey
See capability gaps today, one year out, two years out and beyond
Gain insight into which capabilities peers are developing internally vs. externally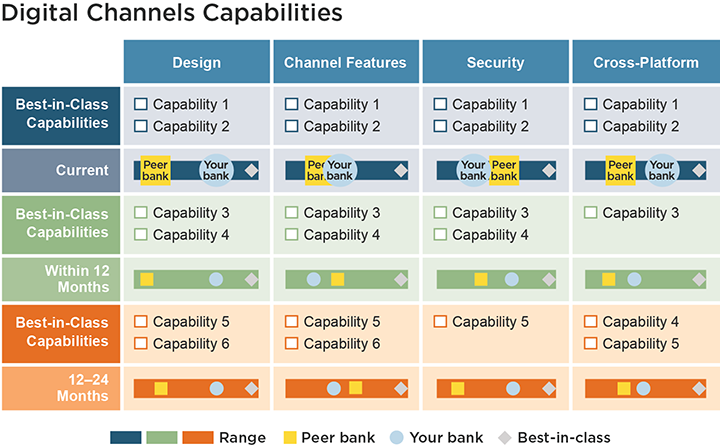 Topics include:

Portal design
Navigability
Look and feel
User customization
Integration
Product/service availability
Mobile access




Mobile capabilities
Entitlements
User authentication
Fraud prevention/monitoring
Support
Training
And much more
Participation is easy and anonymous.
To learn more, fill out the form to receive a sample deck or ContactUs