We can help you produce and distribute high-quality thought leadership content to attract, engage and retain target audiences.
Marketing and strategic planning professionals rely on our turnkey solutions to produce high-quality, fact-based content that helps them stand out in the marketplace. Content pieces can be done on any topic, including product demand, market trends, customer behavior and preferences, and other topics of interest to your target audience.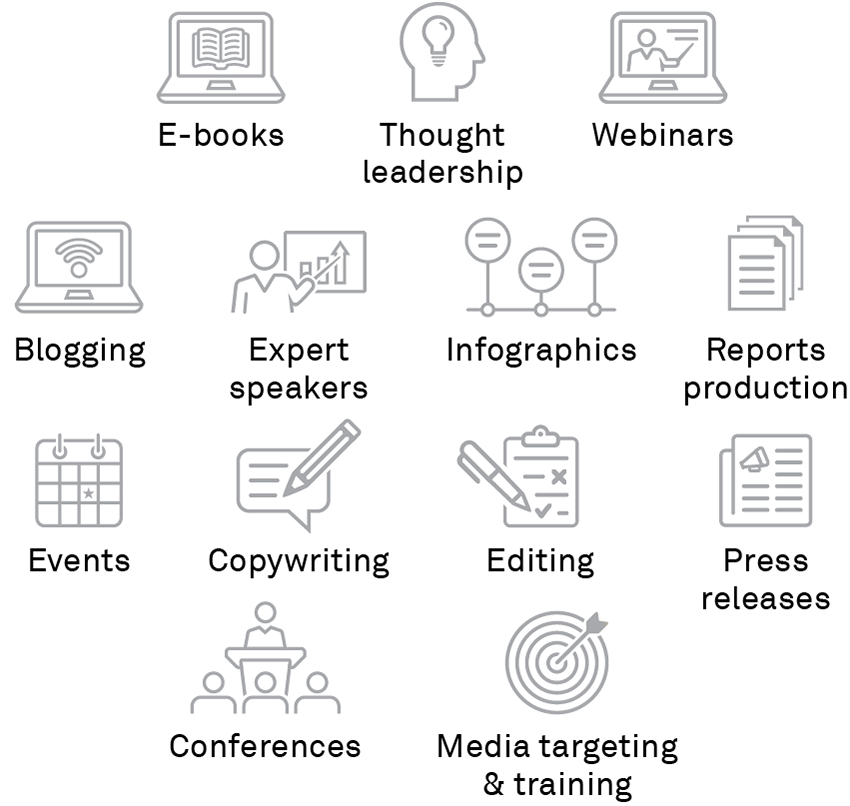 Content Marketing services include:
Topic selection and planning
Data sourcing
Content development
Distribution and promotion
60% of B2B decision-makers say branded content helps them make better purchase decisions.
Our Content Marketing services provide fast, cost-effective, fact-based thought leadership content. Delivery is typically though a custom engagement.