Greenwich Associates latest research shows the majority of wholesale executives indicated that a bank's digital capabilities are critical in determining how they select a provider.
As the marketplace evolves and service perceptions are more closely tied to technology, those that are positioned to innovate and invest will benefit. However, an increasingly competitive and capable set of third-party providers are also making solutions viable for banks without sufficient scale or internal development expertise.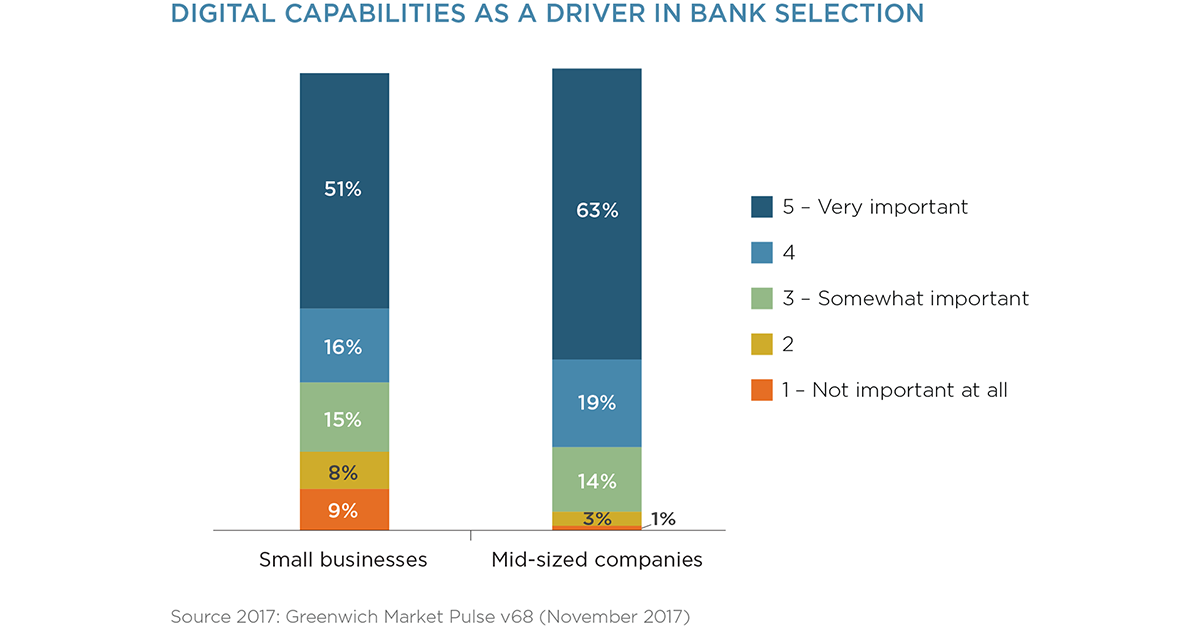 A majority of companies credit digital channels with making it easier to do business with their bank, and approximately one-third of small businesses and one-half of mid-sized companies would even be open to a self-service banking model that carried lower fees.
This reality presents an interesting opportunity for banks today to drive efficiency and focus banker resources on business development activities.
Market leaders will be recognized as part of the Greenwich Associates expanded digital banking awards to be announced in the first quarter of 2018.
Contact me to learn more about the digital capabilities companies are looking for in their banks.