As commercial banks fundamentally transform business and service models, wholesale executives are starting to adjust.
New data show that relationship strength is driven by 'ease of doing business,' which is increasingly a function of strong digital channels rather than banker attributes.
In our report, Banking in an Era of Consumerized Digital Expectations, we see how consumer experiences are driving the push for improved banking technology.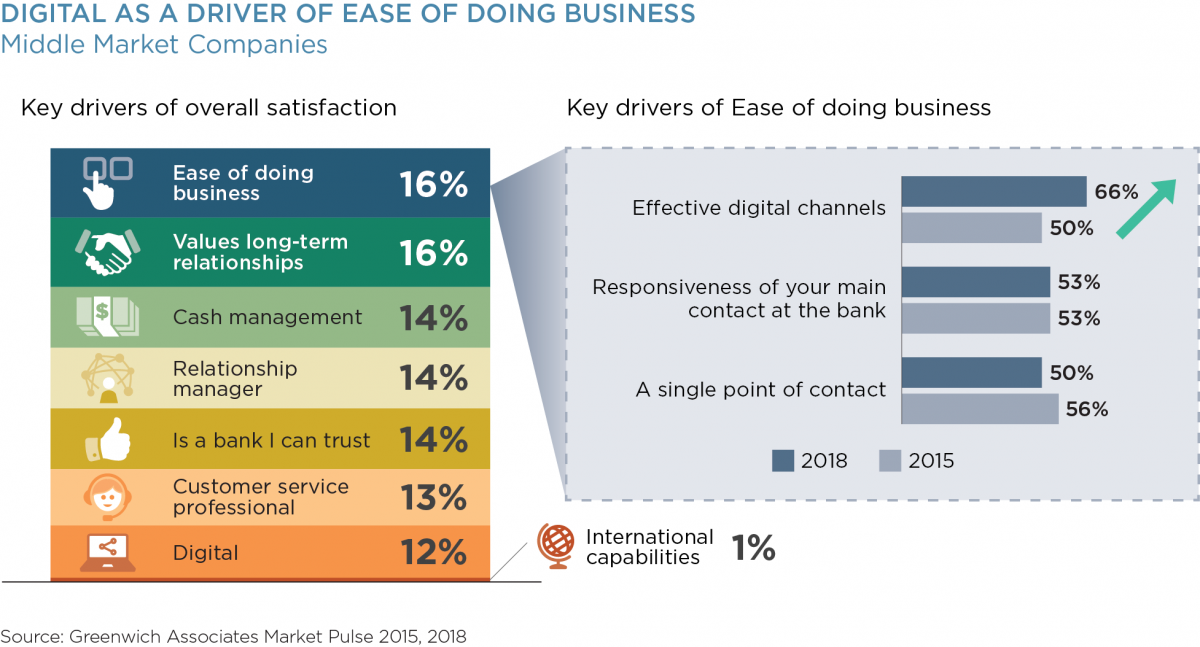 This digital reality reflects a "win/win" milestone in the development of the modern banking landscape. It allows expensive relationship managers to allocate more time to higher value selling activities, while routine maintenance is self-administered through increasingly well-considered and designed websites and mobile apps.
While there will always be a need for internal client advocates, the current environment needs relationship managers to be out telling their bank's story with prospects and building revenue.
Read Banking in an Era Consumerized Digital Expectations to learn more about other factors responsible for a dip in customer satisfaction.