The recent rise of non-bank providers, including fintech firms and large gig-economy companies, has drastically changed the financial services playing field, making it more critical than ever for banks to up their game and find new ways to stay competitive. 
The winners will be those who can deliver intellectual capital consistently and cost effectively, deepening customer loyalty, lifting brand and capturing share of wallet.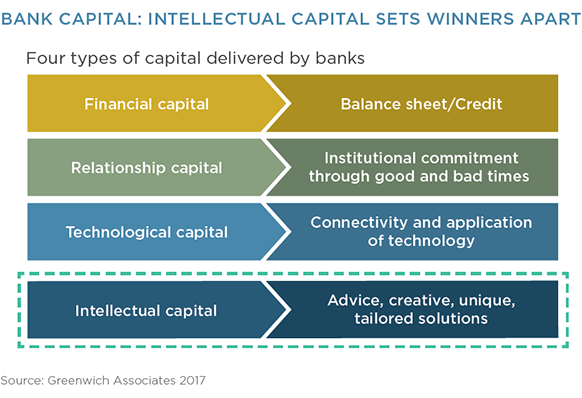 In our paper, The Future of the Banker, we illustrate why bankers and relationship managers will continue to be a core element of bank's value proposition. We also show you how to leverage business intelligence and artificial intelligence (AI & BI) to increase bankers' effectiveness and deliver high quality, value added intellectual capital to maintain your competitive advantage.
Read our new report to learn more about using your intellectual capital to your advantage.