During the past year many of the world's largest banks have continued to modify their capital commitments, focusing less on increasing market share and more on specific the regions, products and clients that offer the most potential for profit.
As a result, companies in the U.S., Europe and Asia plan to change their trade finance providers in 2018, providing an opportunity for others (established banks or new nonbank firms) to win new business.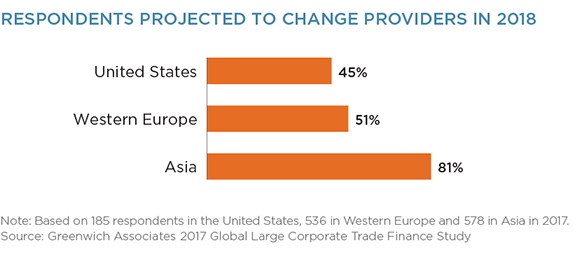 This shift by large banks and advancement of other players is effecting market concentration, increasing the average number of trade finance providers and offering more choices for corporations worldwide.
Read Trade Finance: A Market Eager for Disruption to learn more.