Executive Summary
Key Takeaways from June Data
Overall sentiment was up considerably from May, with talk of a rate cut driving volume. Liquidity was also seen as slightly improved.
Volume was up 14% on average throughout the month. The $630 billion ADV made June the busiest month of 2019 thus far and even surpassed December 2018, when an equity market correction caused heavy trading all around.
"Alternative" electronic trading platforms continued to grow, with a combined $44.7 billion trading across Dealerweb, FENICS and LiquidityEdge, all of which had record months.
SOFR futures volume and open interest stalled, ending below where they started, after CME's contract hit an open interest high of nearly 169,000 contracts on June 3.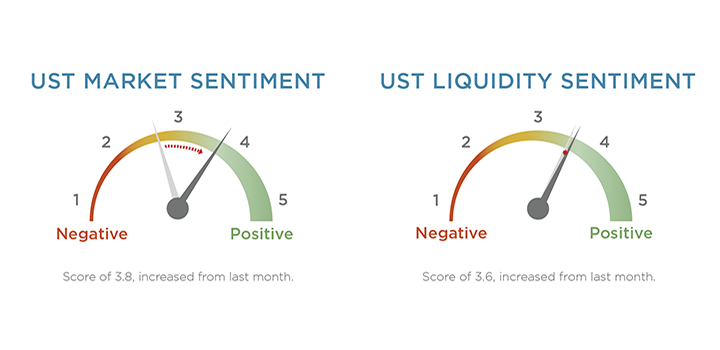 Methodology
Greenwich Associates continuously gathers data and insights from U.S. Treasury market participants including asset managers, hedge funds, primary dealers, market makers, and trading platforms. The data, once aggregated, normalized and enhanced, is analyzed by our market structure research team who identify key areas of change and the likely direction of volume, holdings, market share and other trends in the coming month