In our recently released report, The Analytics Arms Race, we discuss how in the era of big data, analytics will change the way banks operate. The graphic below shows a few examples of how data analytics is making traditional approaches to commercial banking obsolete.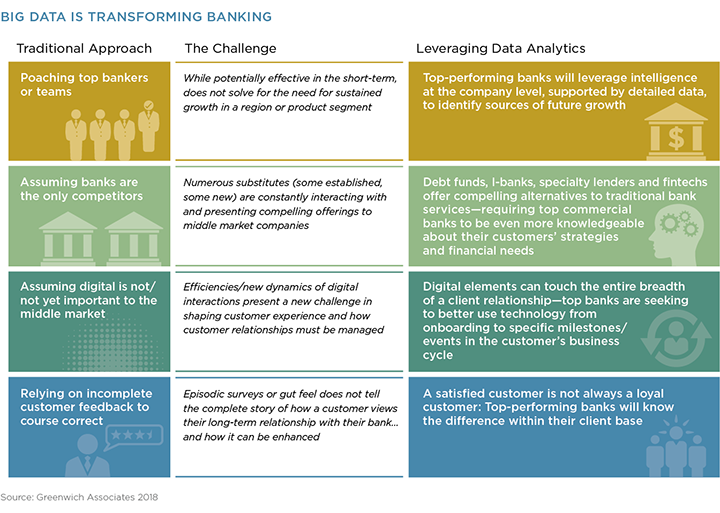 If your bank does not have a data analytics initiative in place, it's not too late to get in the game. But you should get started now.
Download The Analytics Arms Race to learn more about the analytics movement and see which areas of your business will be impacted most.
Banks who are ahead of the curve will be rolling out their data analytics platforms by the end of the year, focusing on the prospecting and sales process, where analytics will provide the most value in key metrics including sales, win rates and retention.