The years since the financial crisis have brought with them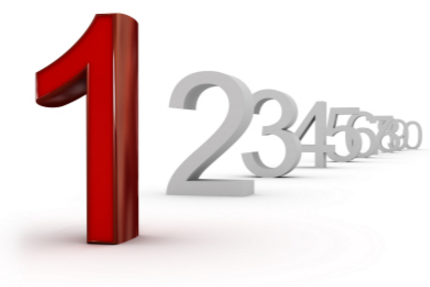 amazing amounts of change, innovation, disruption and more recently optimism. At Greenwich Associates we're lucky enough to have a client list that includes some of the smartest and most influential firms and people in the industry. As such, taking a close look at what they were reading in 2016 provides great insight into where they and their firms were focusing, and what's still top of mind heading into 2017.
Say what you will about blockchain and distributed ledger technology (DLT) - to buzzy, over-hyped, a solution in search of a problem - but capital markets firms are taking it seriously. Our blockchain research conducted by Richard Johnson was some of the most read of the year. As the market becomes increasingly informed about what distributed ledger technology is and what it can do, our research has and will continue to dig deeper to both demonstrate what the industry is planning and exactly how DLT solutions coming to market actually work.
Fixed-income market research also drew a tremendous amount of attention in 2016. Our clients dove deep into the details of bond electronic trading, fixed-income ETF adoption, swaps trading via order books, regulatory expectations and our analysis of why the bond market continues to be a critical part of the real economy.  The analysis on many of these topics will continue into 2017, with the new Republican-led U.S. government and rising interest rates likely to take center stage in the market structure debate.
There, of course, was more. The tick pilot, broker competitive landscape, the role of MiFID II in the unbundling of trading/research and the role of the sales trader were of particular interest to equity market participants, with more of each to continue in 2017. Our research on the OMS/EMS landscape continues to show strong interest, as does our market and reference data projects.  Understanding what the buy side really wants from its brokers and technology is critical to determining the right path forward, as it is their demand for access to the capital markets that truly shapes the way the market functions.
Want to make sure you're reading what your peers are reading? In alphabetical order to protect the innocent, here are our top 10 research reports by readership in 2016.
Blockchain Adoption in Capital Markets 
Corporate Bond Electronic Trading Continues Growth Trend 
Global Trends in Institutional ETF Adoption 
In Search of New Corporate Bond Liquidity 
Institutional Investors Embrace Bond ETFs 
Move Over, Neighbor: EMS Establishes Residency on the Desktop 
Securing the Blockchain 
The Future of Banking - 2025 
Trading Slowdown Fuels Competition Among U.S. Equity Brokers 
Understanding the U.S. Fixed-Income Market